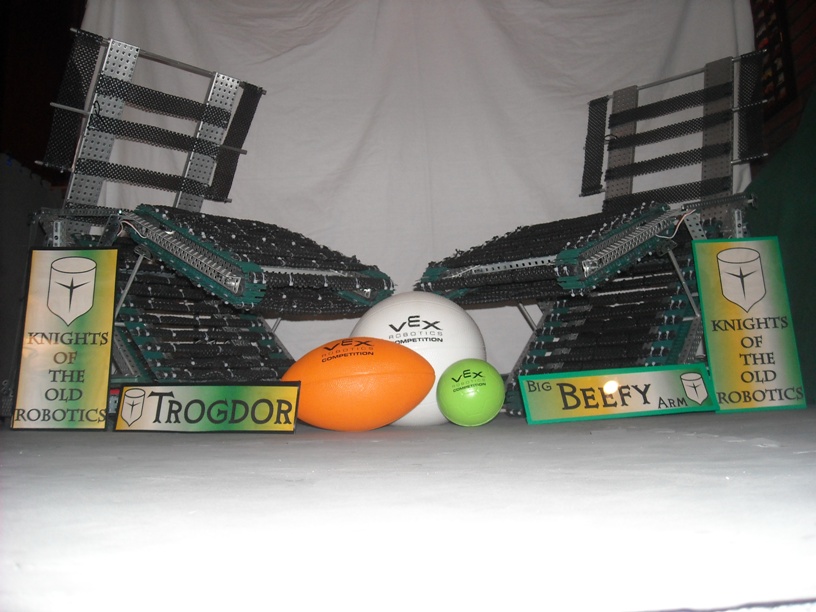 Philadelphia based Knights of The Olde Robotics (College Vex Team), presents our 2010 Clean Sweep Robots.
Composed of alumni from 357 Royal Assault and Dawgma 1712, we like to stay true to our "roots." (FRC 2004-2009)
We had 5 weeks from our inception date to event and only being able to work on weekends, it was a "fun" build season.
Stop by our pit in Dallas, it will be hard to miss!