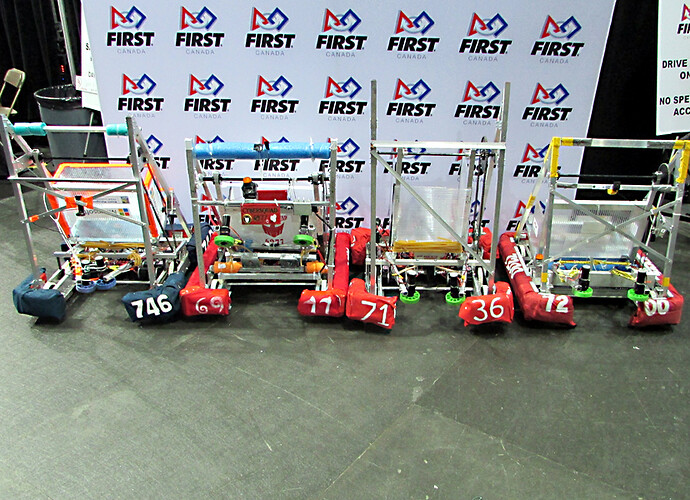 Here we have all of the robots that have used the Everybot design:
746 - Gearheads
6977 - Cyber Squad
7136 - Thistletown Scot Bots
7200 - Banting Memorial high school
7200 became the 6th seed captain with 6544 and 6866 in their alliance
746 is the 3rd pick in the 5th seed alliance and reached semi-finals with 7013 (Captain) and 5596.
6977 is also 3rd pick for the 8th alliance.
Every Everybot in this competition did a wonderful job.
Thank you 118 for sharing the Everybot design with all of us.
It provided us teams, especially smaller ones or those who just joined FRC a simple, yet competitive robot up and running for competition.
For us, it provided a great learning experience in the build process showing new students how things work. It also allowed us to have more time to get into the programming and then jump right into the troubleshooting processes.
For us smaller teams, building this robot has given us a great opportunity to demonstrate how we work here.