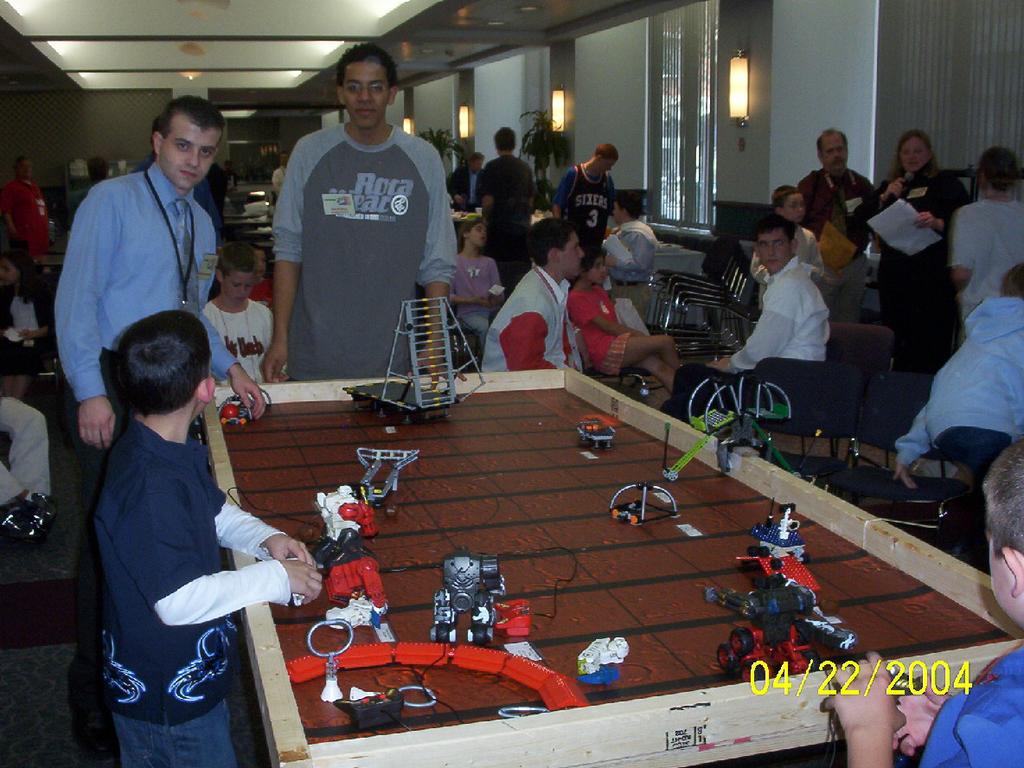 EVILBOTS vs. FLL (part 2)
For my company's "Take Your Child to Work Day" we demonstrated the FLL competition to the 80+ children of my coworkers.
I used my two veteran FRC teams to volunteer and students from Polytechnic U. We ran actual games using tethered robots I swiped from my son's toy boxes. It was a great hit and generated a lot of interest for FLL next season.