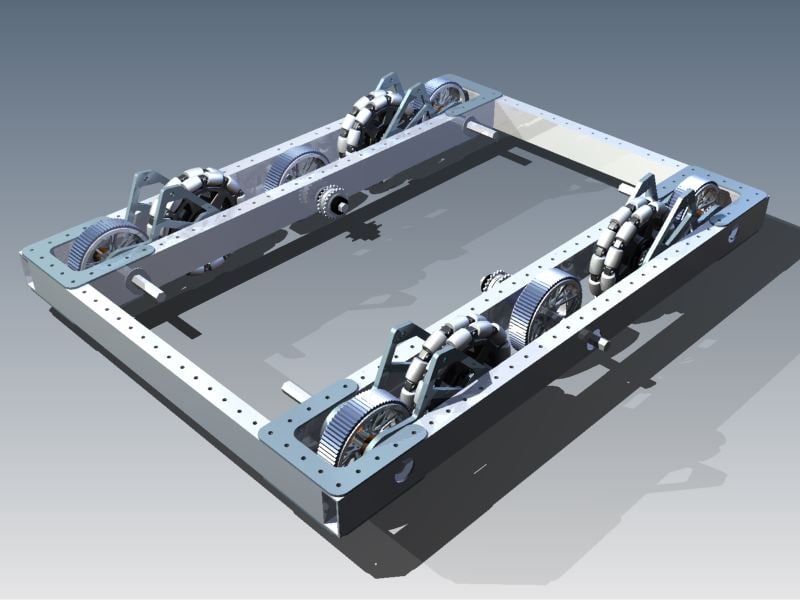 NOTE: Omnis are used in the picture. Obviously, mecanum wheels could be used.
This is an experimental butterfly/octocanum drive I've been working on. The center traction wheel only makes contact with the ground when the other traction wheels are activated.
Each module is individually driven, so that it can be used as an octocanum base. The center wheel is driven by a ball differential, and has a 3/16" drop. I am working on improvements to this design, including smaller traction wheels.