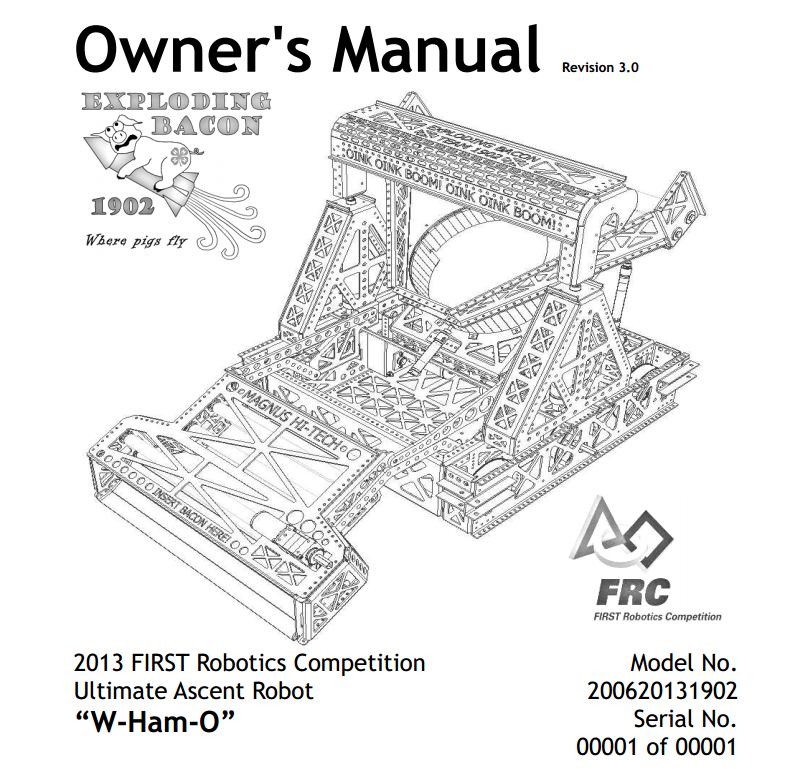 The full owners manual for our 2013 robot W-Ham-O can be found here:
http://www.explodingbacon.com/wp-content/uploads/2013/04/OwnersManualRev3-1.pdf
We wanted a way to effectively describe the functions of our robot to judges sponsors and supporters so this year we decided to create a Robot Users Manual. It includes all the technical specifications of the robot as well as a detailed description of our design process for the robot as a whole and for each design component.
It also includes safety instructions, some pictures from the season and a 1 year warranty.
A small group of our students have been working on this all season and have been constantly revising and updating it.