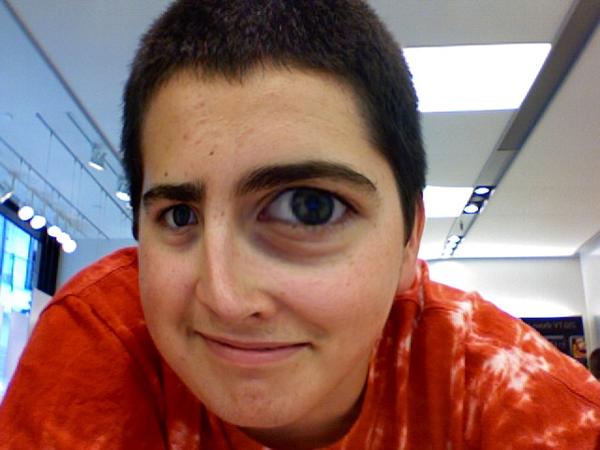 My face altered by a MacBook from the Mac Store.
"Ello, Sauron!

Im sorry but this was not supposed to make it to this forum. I was trying to get the who am I picture. Does this normally happen? Can anyone help? I currently have my advatar as my picture right now and I wanted to get my robot guy back on there. Any suggestions go ahead and pm me.
There's a little red name tag thing, that switches around your WAI pics.
As for the Apple Store, which one was that?
I am guessing that it was at the one in the Mall at Melenia. If not, the one at Keystone at the Crossing in downtown Indy.