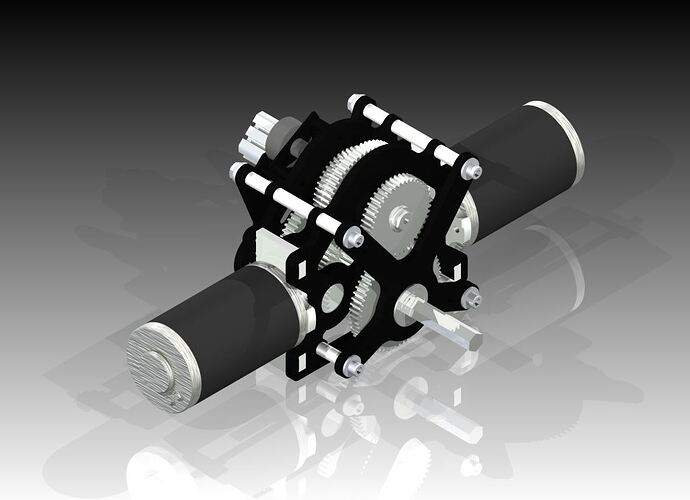 This has been quite a project but it is finally done. It is a modified VEX ball shifter with a bevel drive.
Calculations done with a 4in wheel
High: 20fps (Predicted)
Low: 9fps (Predicted)
We know that 20fps is a little fast but it was the best we could figure out without rethinking the whole gearbox. Our idea was to just put a software limit if it is too fast but we will have to see how fast it actually goes. It is going into a custom drive base that we are still working on. We will be manufacturing one as soon as our grant money is put in our account and our mill is up and running!