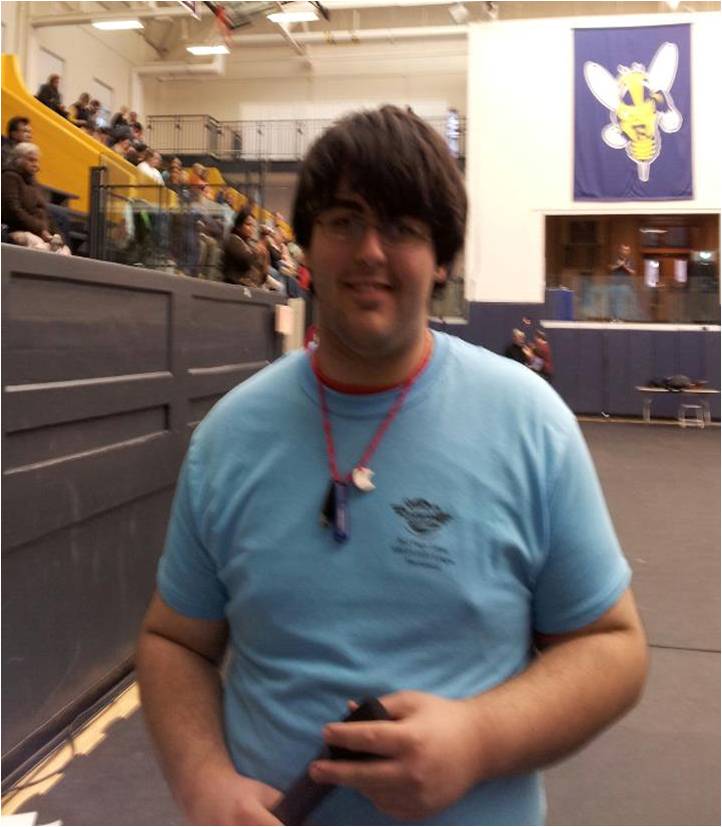 Somebody thought it was a good idea to give me a microphone and let me co-emcee at the Finger Lakes FIRST LEGO League Championships at the University of Rochester! I've wanted to try my hand at emceeing for a couple of years now. I had a lot of fun, and I was told I did a pretty good job

If I'm lucky, maybe they'll let me back in next year!
Thank you to Damian Garcia, the tournament director, for giving me the tremendous opportunity to do this! Also thanks to Rachel B. and the rest of the referees for helping me out so much! I would have been lost without them. All the judges and other volunteers who made the tournament possible could not be forgotten as well.
Finally, thanks to Garrick, who not only put me in contact with Damian in the first place, but made a great co-emcee, even if he did screw up our entrance and cut me off during our award ceremony introductions