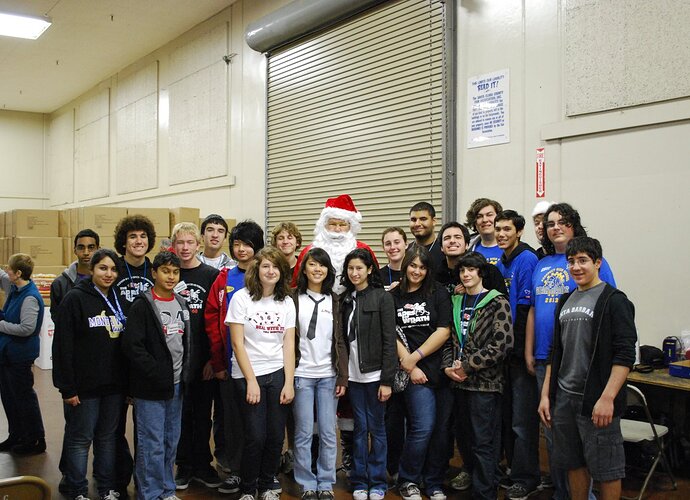 On December 20th nine FIRST teams from Silicon Valley banded together and supplied over 100 volunteers to support our local Toys4Tots event. It really was a wonderful to see all of the teams working together to support such a worthy cause. We supplied Santas, Santa's Helpers, and Toy Runners. We ran games and helped with face painting booths, and even had a robot exhibition area to throw some traditional FIRST Inspiration in.
Throughout the day we serviced well over 5,000 needy and handicapped children with toys, games, and meals - doing what we could to help make their Christmas merry!
Thank you to teams 115, 254, 581, 604, 668, 971, 1868, 1967, & 2813 for supporting this great event!
Here are links to additional pictures

http://picasaweb.google.com/alvin.h.cheng/2009_Toys4tots?authkey=Gv1sRgCObpr4GmnPTe_gE&feat=directlink