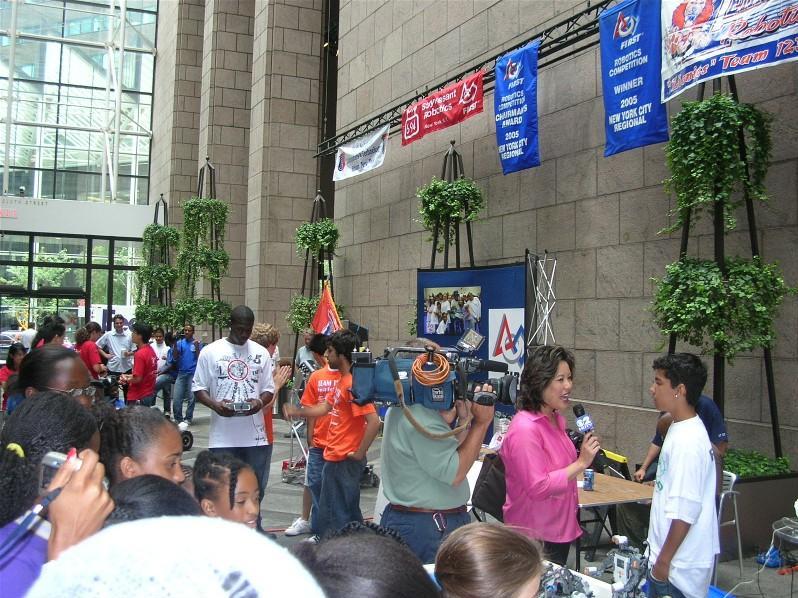 Family FIRST Day at the Sony Wonder Technology Lab in NYC.
Cindy Hsu, anchor of WCBS-TV, spent a lot of time interviewing students and coaches while learning about FIRST.
Team members from HS of Computers & Technology (Bronx), Lehman HS (Bronx), Stuyvesant HS (Manhattan), and MS217Q maked the FIRST Event in the Sony Plaza Atrium so successful.