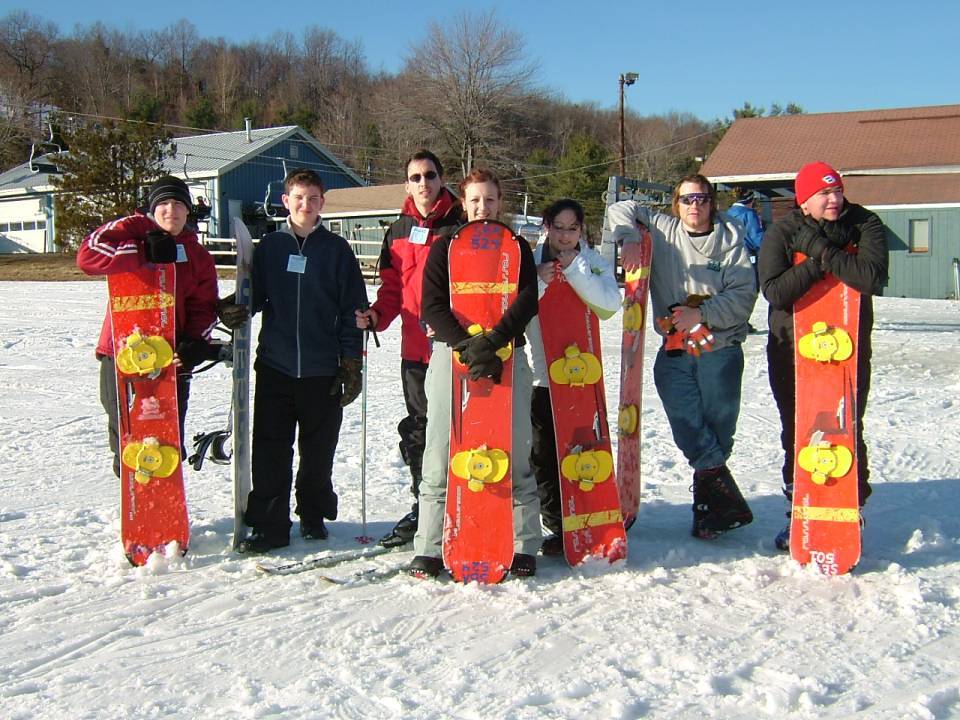 Here are those who participated in the FIRST Connecticut Snowboarding/Skiing Experience at Mt. Southington today (1-1-05).
Pictured L-R, Kevin (K.Shaw), Ted (Ted Boucher), me (Jay H 237), Shelby (ShelbyLeigh237), Liz (not registered on CD), Elgin (Elgin Clock), and Scott (ScottShaw237).
It was a good day with temps around 50 degrees and not many people on the slopes.