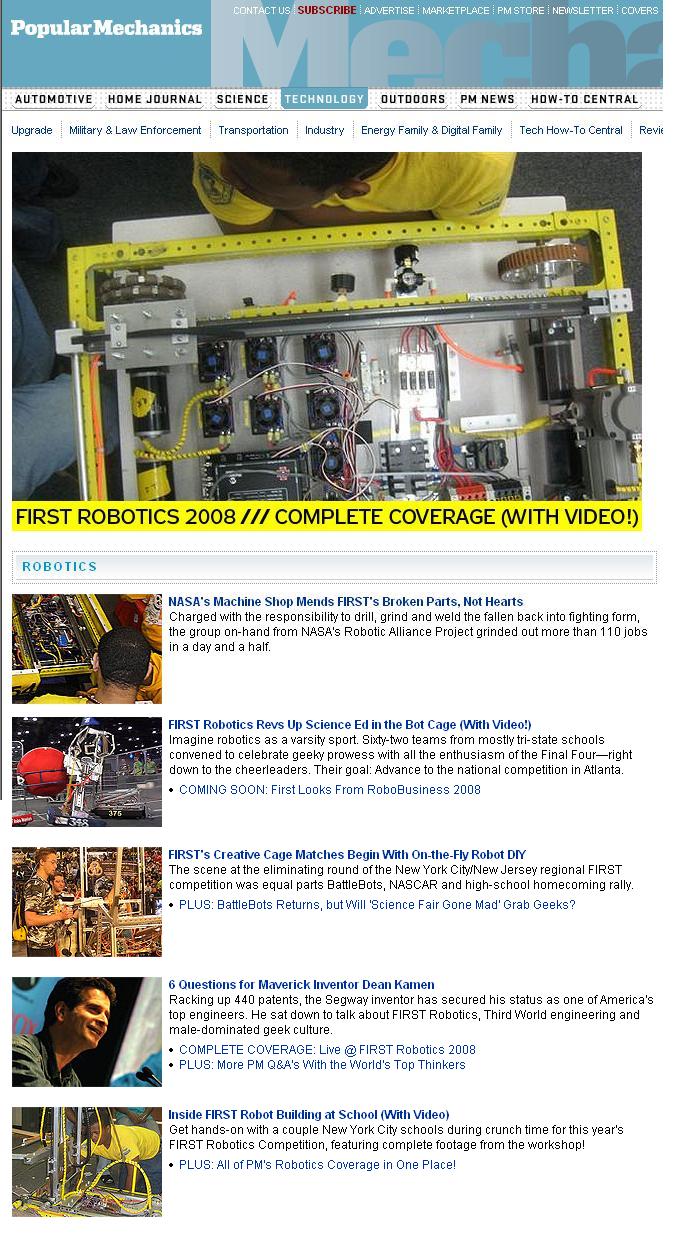 Checkout the latest Popular Mechanics-
http://www.popularmechanics.com/firstrobotics
Read it, watch it and enjoy.

YES!!! Finally, i've been reading this magazine for two years and i've been waiting for them to do a segment. Thanks for posting this:D
Is this in the print version too? Or just online?
"The scene at…was equal parts Battlebots, NASCAR, and high-school homecoming rally."
Is it an immutable law of the universe to have "Battlebots" mentioned any time media and FIRST collide?
Too funny. But otherwise good coverage!
Hurray for whoever wrote "geeky prowess", too.