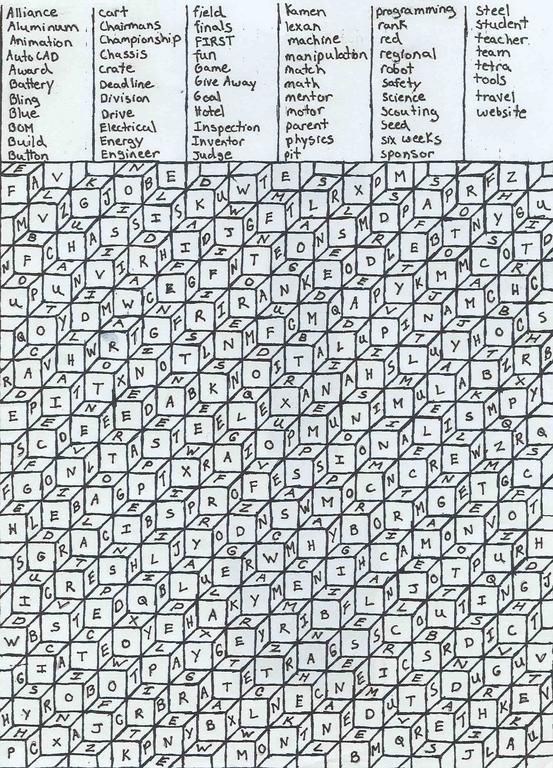 It's a 3D FIRST wordsearch. I think it turned out kind of neat. It's a little mind boggling when you first look at it. Words can crawl down the stairs in either direction, go across the top of one layer of blocks, diagonally on the sides of a row, or across the front of one layer.
I had some other words that I couldn't fit because I didn't have enough space for them. Sorry if it's a little big, but if it gets much smaller it looks really confusing.
I have other FIRST themed puzzles I've made too. Need to do something while waiting for machines to be free.
[EDIT] Forgot to add that there's two bonus words not listed on the top [/EDIT]