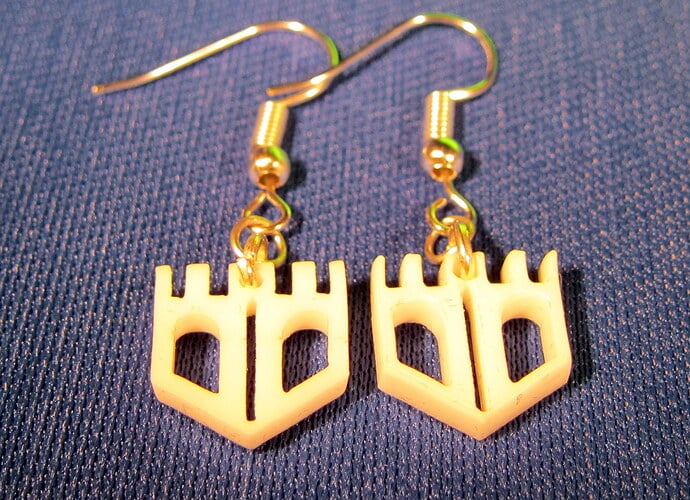 Check out SciChic's new First Stronghold game inspired earrings and accessories at
Scichic.com
!!
Not to be a wet blanket, but do you have some connection with FIRST that allows you to sell something taken from their game logo as a company to make a profit?
According to this blog you are going to "donate" part of the proceeds to FIRST. Do you have any proof that this was approved by FIRST or anything? As Tom Line stated above.
The piece shown is inspired by the game logo and not taken directly from the logo. I model each piece of our jewelry in Solidworks, and do not directly copy any images. We will be donating a portion of our profits to FRC. Our company is based on increasing science literacy and encouraging students in STEM. We have previously donated money to the Society of Women Engineers scholarship fund after selling at SWE National Conference.
The images shown on this site were approved by an admin so I believe I am allowed to post here. We are currently in contact with the FRC director who was a fan of the product and has not made me aware of any problem. I will remove if asked by FRC.
Ok. Well the design is cool