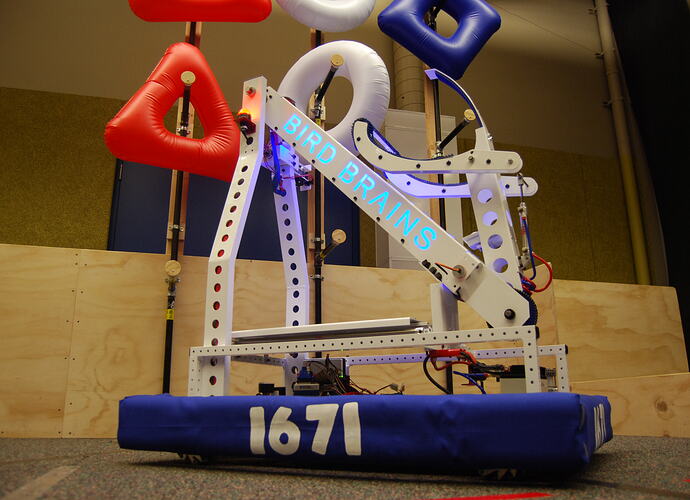 visit our YouTube channel to see it in action.
http://www.youtube.com/frc1671
(Video will be added daily)
I can't believe how awesome this year's bot looks

I'm in shock and awe!! That's beautiful!
How did you guys get the white finishing on the bot?
One of our sponsors was able to get it powder-coated, it is very clean.
Awesome machine. Your team has come quite far in just another year.
Thank You! We can't wait for competition.
Can it reach the third tier? By looks, it seems as if it can't… but looks can be deceiving

Yeah it can reach the third tier easily and completely extended can reach a foot above the third post, but they allowed room so that they can change the angle of the tube by changing the wrist angle (in case they get a bad grab), very similar to what roller claws do. The towers are a foot under five feet, and the bot is around 36 inches by 26 inches. It weighed 123.2 lbs with the bumpers and battery on the bot.