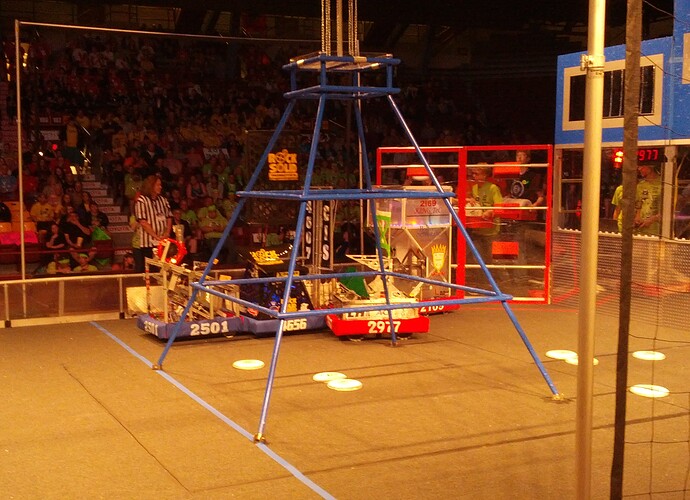 When 4656 (Rock Solid) decided to start blocking 2169's (KING TeC) full court shooting, 4607 (CIS) jumped in to push 4656 out of the way.
2501 came to 4656's aid and pushed them back in.
2977 felt left out and hopped over to help try to clear up 2169's path again.
There was one blue robot that was the sole robot still running around shooting frisbees, and 2169 gave up on full court shooting soon after this picture was taken.
The carpet was none too happy with the pushing match either. Those robots left streaks all the down that side of the field and left quite a few burn marks from the wheels.