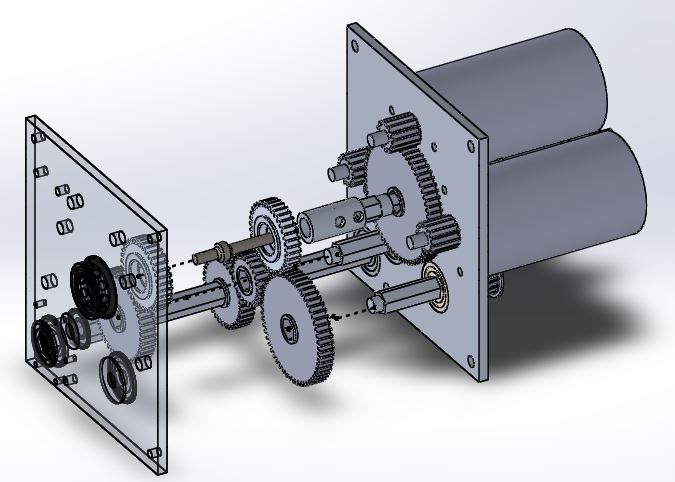 Hello CD,
Our team is planning to use a custom designed and machined Power Take-Off gearbox this year. It is based off of VEXpro's ball shifting gearboxes, but all plates and shafts will be custom made. Current specs are:
[LIST]
[]14.4 ft/s adjusted speed with 6 inch wheels according to JVN design calc
[]6.8:1 reduction on PTO shaft, with probably another 3:1 from pulleys. According to JVN design calc, this gives 1400(!) lbs force at stall with a 2 inch diameter pulley.
[*]According to SolidWorks, ~4 lbs plus motors.
[/LIST]
Slip rings/ spacers for gears are currently not shown in the model.
Please feel free to ask questions or make suggestions. Any input is appreciated!