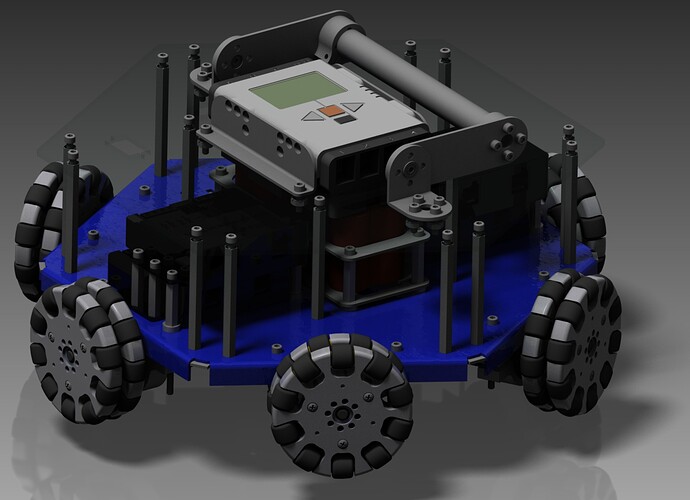 This is a 6 wheel Omni robot that I was asked to design by one of the FTA's here in Florida for FTC. Its been an evolving design starting from using nothing but FTC parts to using one solid frame that will be waterjet and bent at a machine shop.
The purpose of the robot is to show students what can be done by using some of the extra materials that you are provided with in FTC. The design has gone through about 15 different versions all with their own unique differences.
If you have any questions, comments, concerns, or even suggestions! They will be sincerely appreciated.