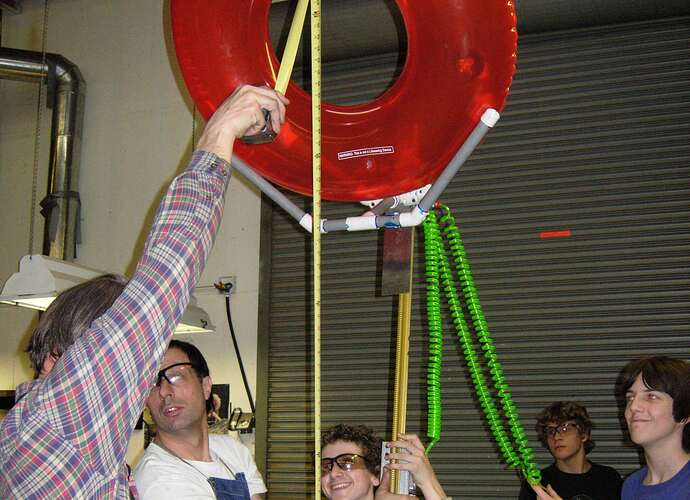 This is a test of the forklift with our grabber on it. The grabber has been tested, and with dual vacuum cups on opposite sides of the ringer can withstand some pretty serious pummeling without letting go.
Using the pneumatic tilter for the grabber, the lift can reach 100 inches from the ground, and can reach this height from the ground in 4 seconds.
Bradley Smith is proud of his coiled tubing.
Ari.