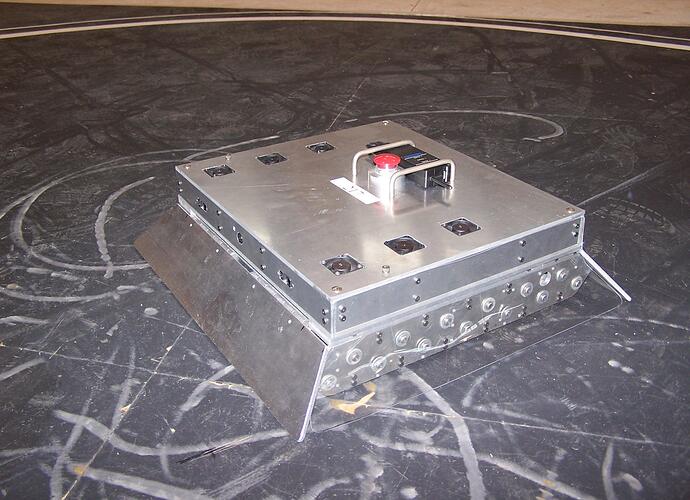 So, after our withdrawal from FIRST due to funding issues, we entered the National Robotics Challenge. To find out more:
This was our heavyweight autonomous sumo robot. The whole thing was roughly 24" x 24" x 7", ran 6 CIMs, used four IR Range Finders and two Ultrasonic Range Finders, was 125 lbs, and was fourteen wheel drive. And no that rubber on the floor didn't come from our wheels

So, let me tell you our experience at the event. We were only able to play one match in the whole competition. In the first sumo match, our robot found the other one and pushed it out of the ring. Then it continued and rammed it into the wall. Well, that sheared off about 7 gear teeth on both of our main drive shafts :(. We didn't have enough time to fix it, so we were done. Well, I would have to say it was an ok event. There were many different other competitions going on that day, such as: mini sumo robots, manufacturing work cells, and maze navigation. The best part is that it is open to college teams.
Any Questions

?
Dan