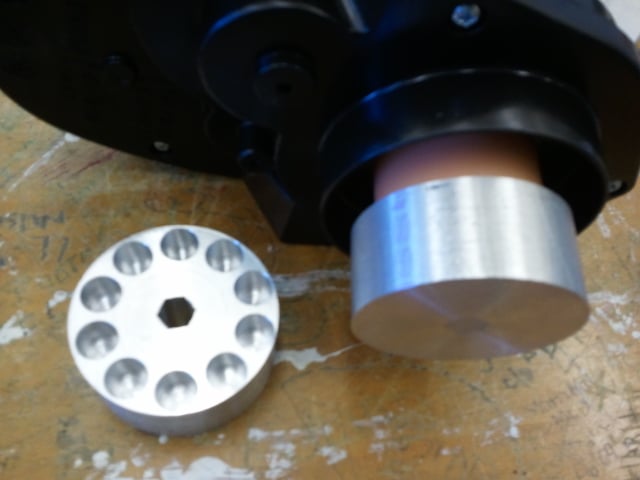 This is a ridiculously easy method of mounting to the FP gearbox, since there is no hex pattern on the inside like there has previously been.
This is a 7/16" mill bit set to a 10 hole, 1.75" diameter bolt circle .45" deep. We put a 3/8" hex in our center, but it can be adapted to literally anything. As shown the hub is 1" thick from solid round stock, this is a little overkill and we'll probably shave off at least .25"
Special thanks to 2337, you guys have been great to us this season!