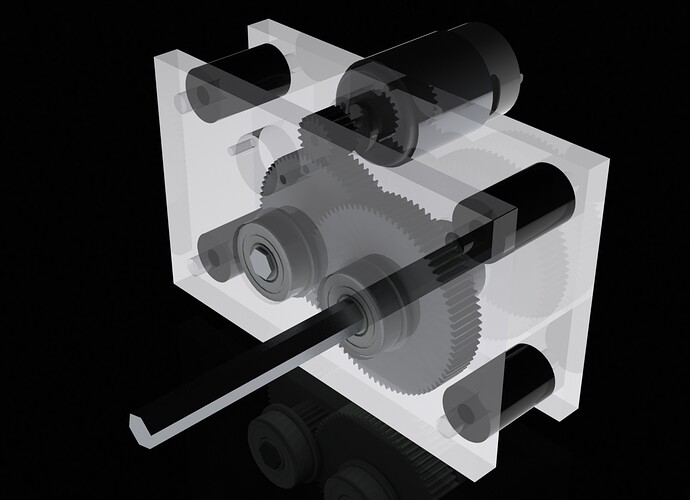 Hey Cd,
I would FIRST like to thank Adam Heard and Ivan Helmrich for providing the information and tools needed to make the gearbox.
Well, a local team nearby was using the banebot planetary gearboxes and a few weeks ago the internals fell apart. The teeth on the inside stripped and broke. It was kewl to see the mountain of powder produced. So this gearbox uses KOP Gears found in the Black KOP FisherPrice Transmission to accomplish a reduction of 12:1.
In this image:
-12:1 Reduction (going to reduced to 24:1)
-.500 polycarbonate plates (scrap plastic that we have laying around)
-1/2 bearings with 3/8ths Hex Bushings
-3/8ths shafts - Output
-Has the option for two FP's (one in Pic)
-Gears: 19 to 72, 25 to 79.
-Weight 1.25 lbs
Pics will be up soon aka hopefully tomorrow.
-RC