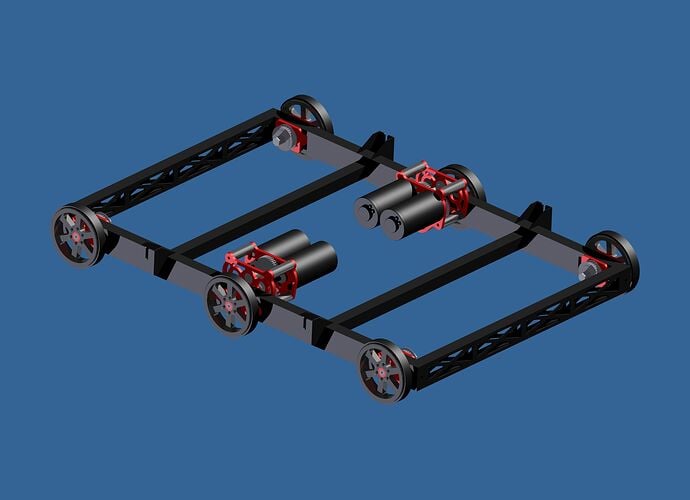 This is an updated version of the previous west coast drivetrain I posted. I have changed many things including:
Switch to single speed
Custom aluminum hubs attaching wheels to axles.
Lightened frame members
Still uses timing belt but the entire operation of switching a belt should take less than 5 minutes.
Total weight = 28.5lbs