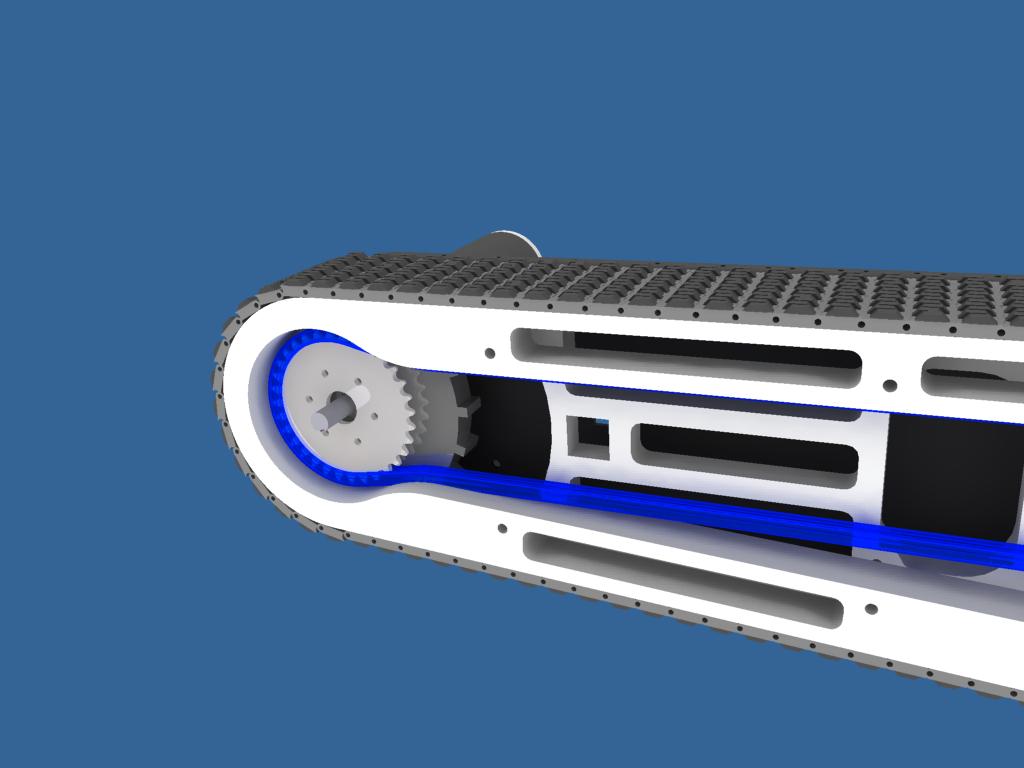 CAD of our drive system for this year, with a couple things hidden for the visibility of the internals. The thick white material is UHMW, at 1.125" thick on the outer two segments and 0.75" on the inner segment. This gives room for the belt, which is slightly under 3" in width. The black is a sheet of aluminum, and a plate is likewise placed on the side closest to the viewer in this picture. The chain run is done inside this system to prevent anything from getting caught in it, and the shape of the cutout for the chain run is done to create even more chain wrap than 180 degrees.
The gearbox on the opposite side uses two CIMs and a FP in a gearbox made from Toughbox internals and a custom mounting plate. The mounting plate on the side of the drive system is actually integrated into the drive train.
And, solving the main issue with our past tread designs, the bottom is in a V-shape mimicking that of 6 wheel drive designs with a dropped center.
Bumpers are mounted using support brackets that come up from the top of the tread and are backed with a 1/8" sheet of aluminum (as per rules on support along the entire length of the bumper).
Any questions/comments?