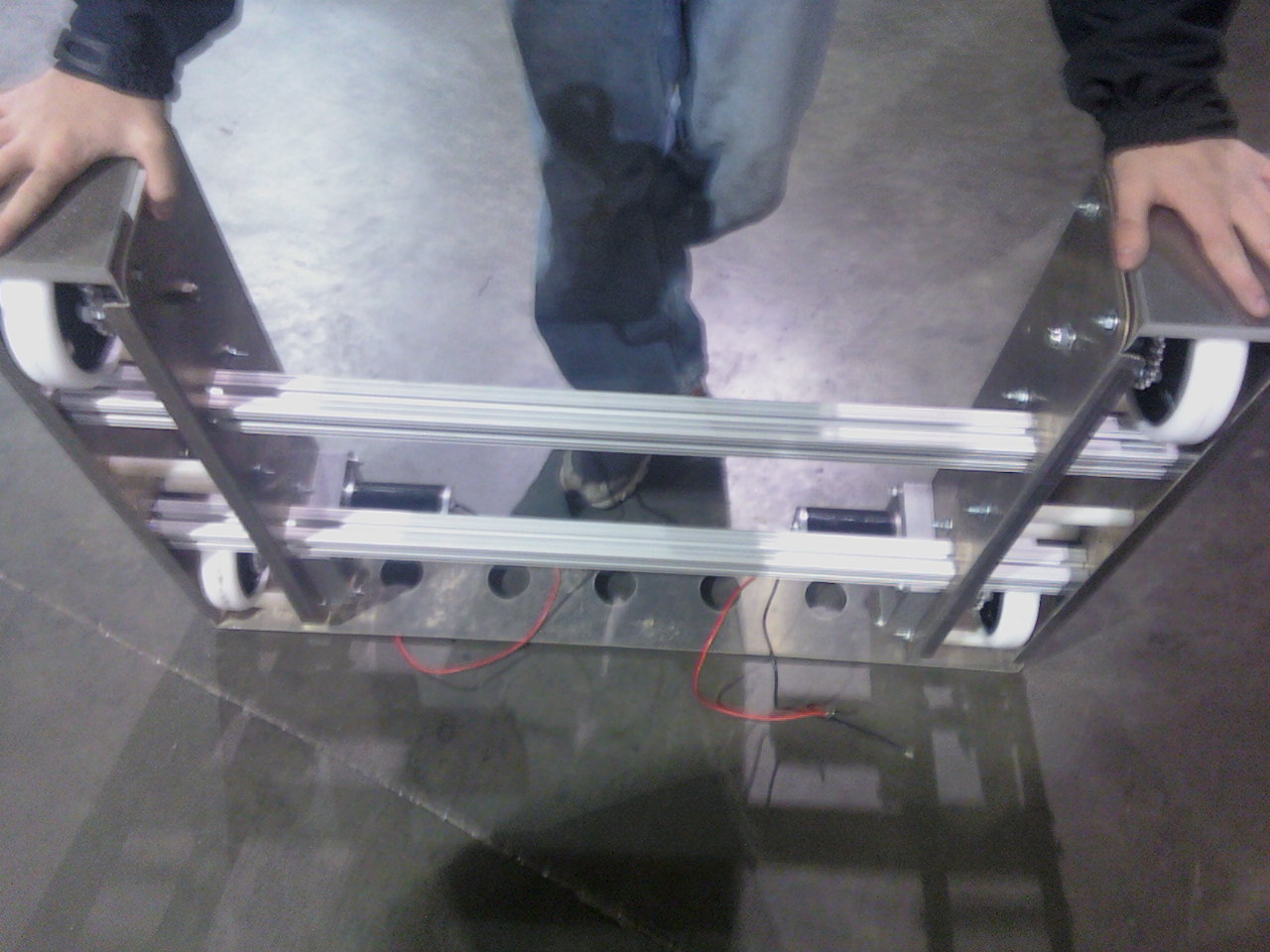 I present to thee, FRC1293 (D5 Robotics) OFFICIAL Teaser 2! Thats the chassis, constructed way before we usually get stuff done… so it's a pleasant suprise.
This is the chassis for our practice bot, we'll construct our competition bot later on after we get all the wrinkles out of the way on our asssembly. Got to get everything right on the comp bot the first time around, so this is our little tester.
35lb with the transmissions and motors attached. Good start i'd say.
(Wonky camera angle done on purpose, and yes, that is me holding up the bot.)