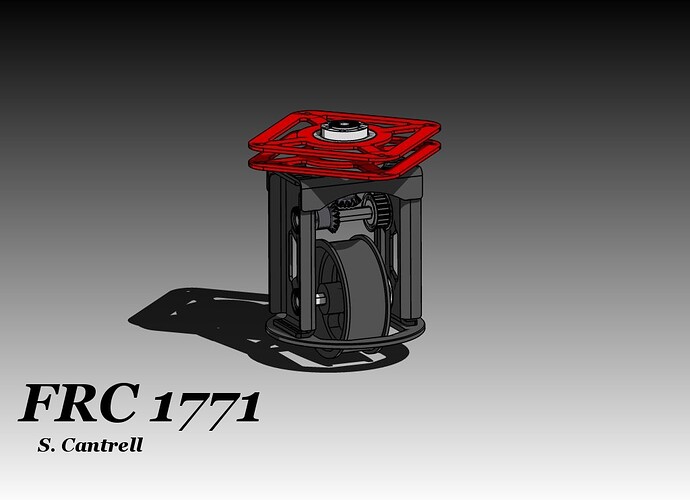 Everyone else was posting up there crab modules so I thought Id post up the one Ive been working on. It's made from all .090 sheet metal. The wheel is custom machined from uhmw. 4" diameter and 1.5" wide. Power is transmitted via timing belt. All shafts are hex. Everything will be attached by bolts and pem nuts. Total weight for everything pictured is 2lbs.
I like to think this is what happens when 111 meets 1625 and its all put together with some 1771 flair!!!
By the way I also do not ever foresee us building a swerve/crab drivetrain as it does not, imo, offer enough performance gain to justify the weight penalty, as well as machining time and motor cost. Of course who knows, maybe next years game will be perfect for it…but I doubt it.