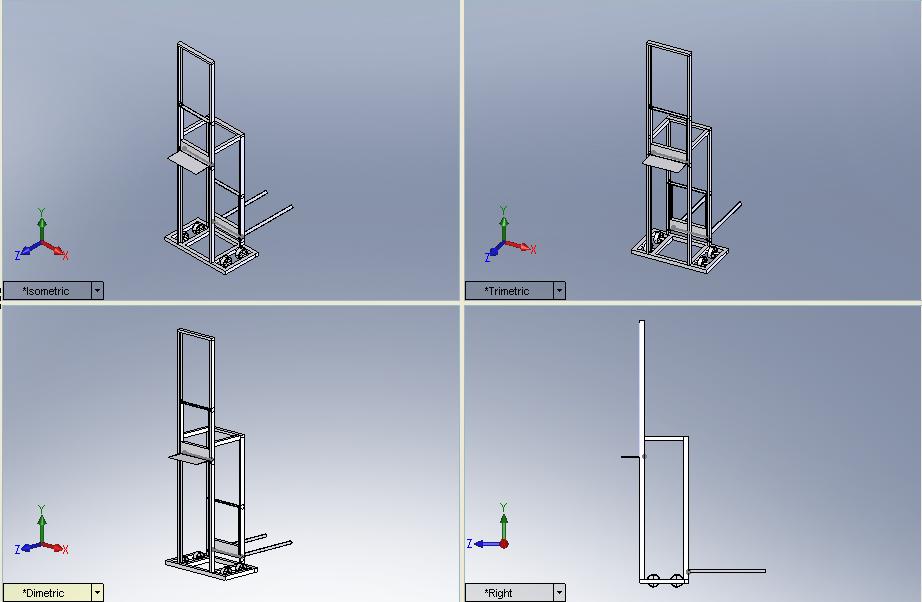 OK,
So in our regional we have had 2 forklifts lifting 2 bots for 14'' in about 8 seconds, no driving :'(
AND NOW:
(we are planning)
One lifting side with forks, from 0'' to 12'' in 8 seconds.
4x4, 2CIM, drive system
lifting device for gripper, 0 to 3 feet in 3 seconds.
awesome gripper
The israeli off season is gonna be 2v2, so the bot is perfect for that.
I will post another update soon, with more details.
Created in Solidworks 2007.
Waiting for comments…