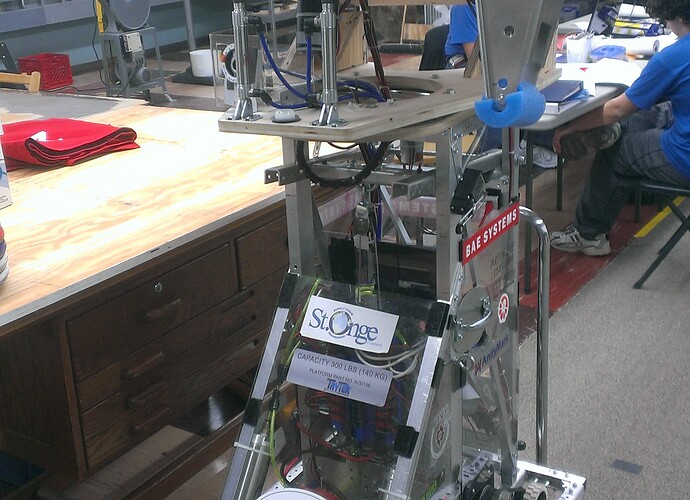 This is FRC 225's 2013 robot (bumpers not pictured). There are lots of stock KOP/FIRST Choice components in this robot.
-6 CIM drive train through slightly modified VEXpro Single Speed, Single Reduction gearboxes with six 4" AM HiGrip wheels
-Stock KOP belting system with shortened rear belts
-HP load only through the top feeder slot
-Two shooting positions, one from feeder station and one from the back-center of the pyramid
-Mini-CIM direct driving a single modified 2008 KOP wheel for shooting
-Shooter speed control using a photo eye sensor
-Frisbee indexing using the top of a pickle bucket
-Shooter feed using an AM PG71 direct driving a cam
-Turret rotation using an AM PG27 with preset positions via a potentiometer
-10-point hang using a winch powered by an AM PG188
-2" cylinder for steadying the robot when making cross-field shots
-118.5 lb
-23"x32"x58"