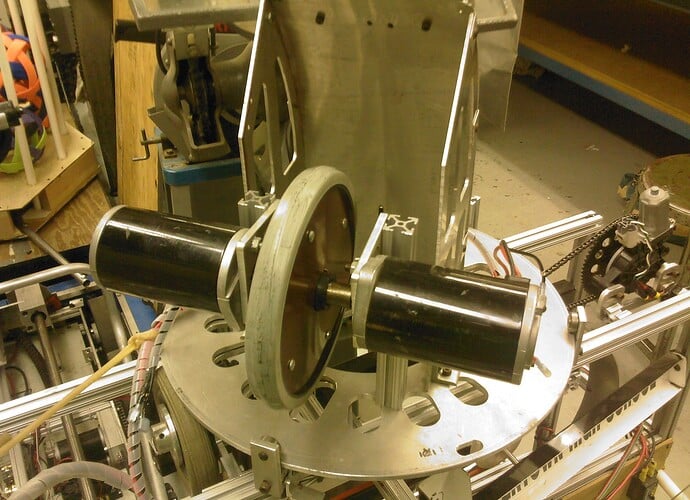 I've mentioned our shooter mechanism a lot of times this year & after seeing a lot of pictures of robots teams built this year, I'm inclined to believe that our design was borrowed by a few from our appearance in the first FIRST Robots: Behind the Design book a couple years ago.
Just wondering if that design from us in 2006 inspired any teams to make a shooter this year?
Whatever the case, here is a close-up pic of our shooter design from 2006.