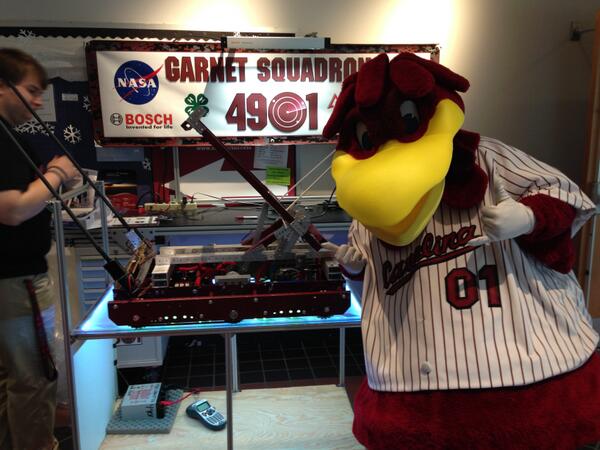 FRC 4901 Garnet Squadron's Reveal Event Photo
-The "toro-sticks" are currently being re-worked so we don't have the rubber material on them in this photo. Dual bag-motor driven with 15:1 gear reduction.
-JVN inspired shooter with some modifications.
-6CIM Andymark Drive
All in all the most low profile robot I've ever be a part of making. The drive team has had tons of time driving the base alone, and we should be in pretty good shape close of business on practice day at palmetto.
Single ball autonomous (untested unfortunately)
Double ball autonomous (possible… code written, also untested)
We like to think of ourselves as a truss specialist team. Or maybe that's just me. We can do high goal shots as well.
*catching wings to be added soon.