5686 here! We are a small team of about 9 students from the Ethel Walker School in CT. This season we chose to create a robot focused on low cargo and low hatch panels only. Still working out some bugs with the spaceship shot and our untested L2 climb, but we will be competing at Waterbury, Hartford, and maybe NE Champs!
We would like to thank our sponsors: Ethel Walker School, Collins Aerospace, Lia Automotive Group, Curbell Plastics
Special thanks to team 2363 Triple Helix for inspiring our hatch panel gripper.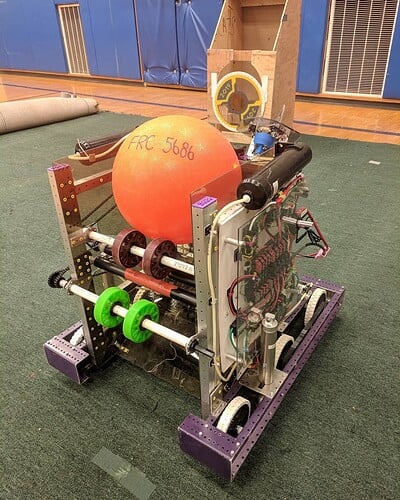 Thank you and good luck!