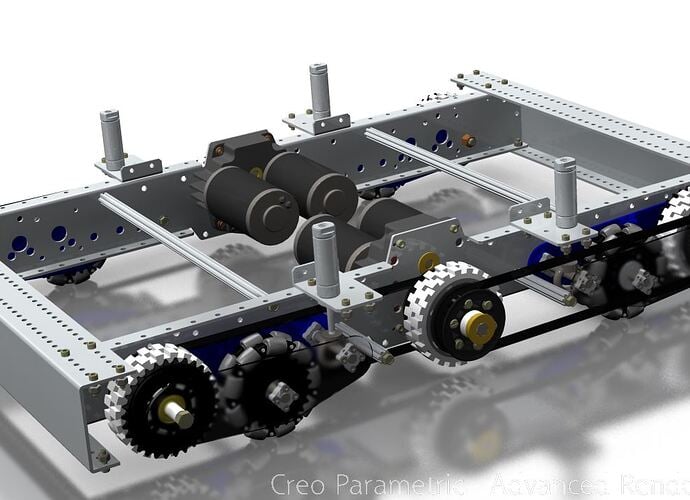 This is a design of omni-wheel drop modules that are compatible with a AM14U style chassis. In the render the outside panels of the chassis are hidden and the aluminum outside panels of the drop modules are partially transparent. The aluminum inside panels of the drop modules are blue. The pneumatic cylinders have a 1 inch stroke and 3/4 inch bore. I have not started on the strafe modules yet.
It is posted here on GrabCAD.
Any feedback is greatly appreciated.