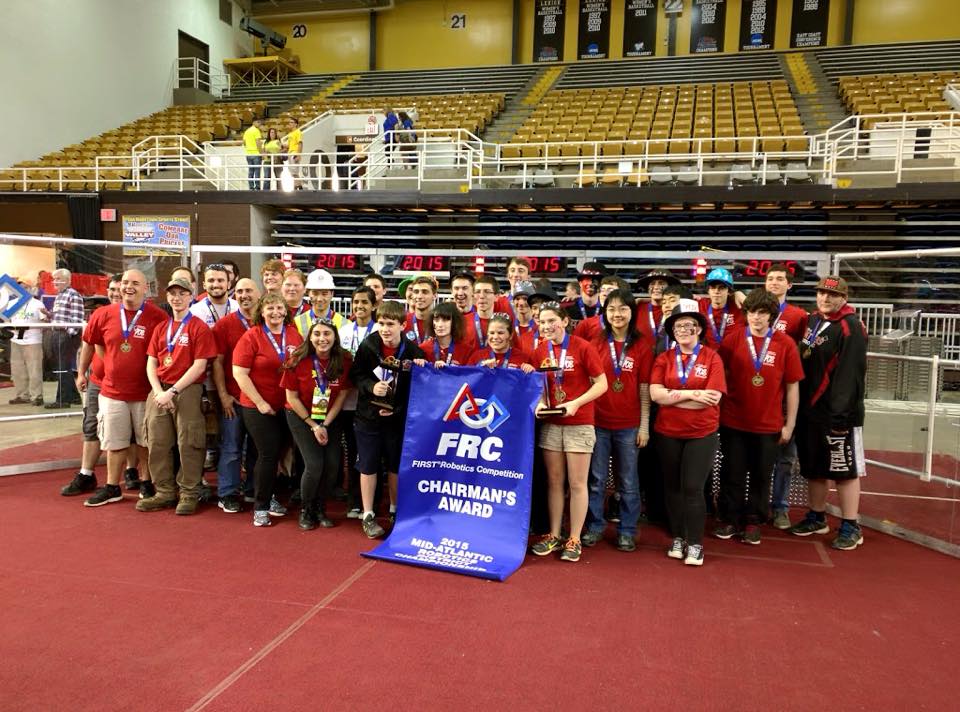 FRC Team 708, Hatters Robotics, after winning the Regional Chairman's Award at the Mid-Atlantic Robotics District Championship.
Congrats, Hatters!
Well deserved.
Enjoy.
Congratulations Hatters, this is a well deserved tribute to a team that truly represents the ideals of FIRST!
Good luck at the FIRST Championship.
Big congratulations to 708 on your MAR Championship Chairman's Award!
So happy to see 708 finally with the Chairman's Award they deserve! You guys have done so much for the community.
Oh, and taking a team to the FIRST Championship simply to volunteer there is probably the coolest thing I've seen an FRC team do. Wow!
Awesome team, glad to see you guys win it. I really enjoyed the video as well! Good luck in St. Louis!
Congratulations Hatters!
Good luck at Worlds!
Congratulations on the Chairman's Award! Your video was absolutely amazing.
Thanks everyone! All of the kind words are greatly appreciated.
Here is a link to our Chairman's video if you have not seen it yet, along with a linkto our essay. A link to our presentation is also available here.
Congrats Hatters! Good Luck at Championships!