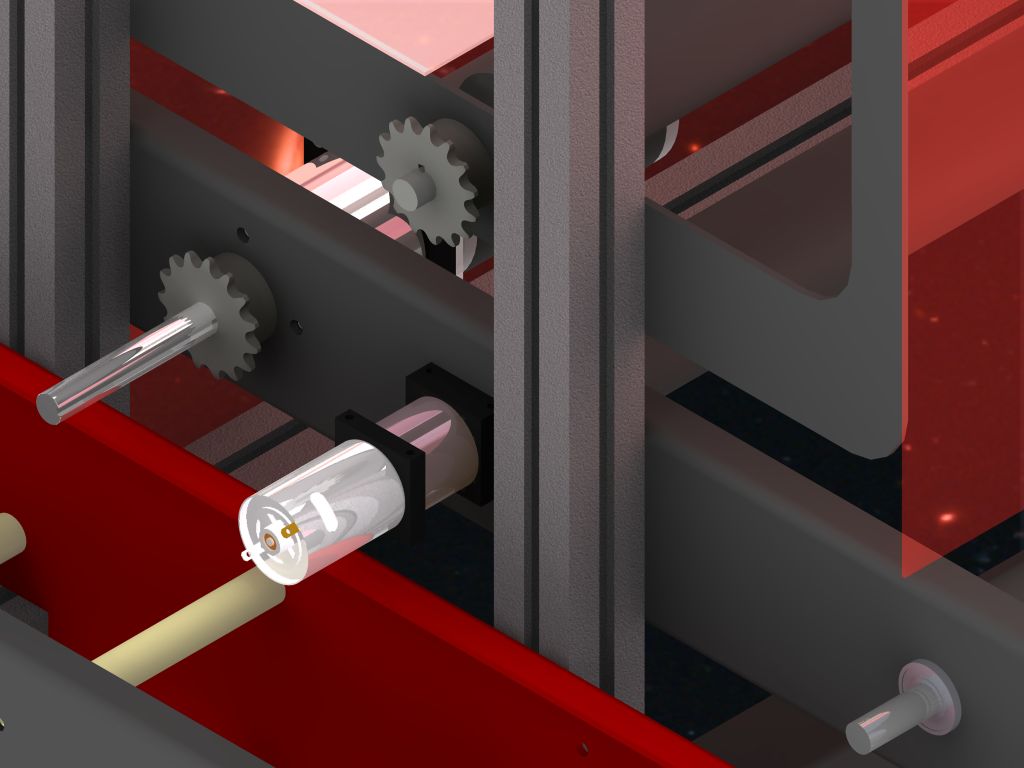 Our CAD'ing is officially over and we begin machining and assembly of our beast on Friday.
What are its dimensions? Weight? How do we score? I'm not allowed to tell, but maybe you smart bunch of fellows can figure it out. We'll have more teasers to come. For now, heres some hints to go along with the render…
Hint 1) We can hold an estimated 20 balls, how?
Hint 2) How can you use seven 2" OD 26" long UHMW dowels in a bot?
Hint 3) 2 RS545 motors, 3 CIMS, 2 Servos, and 1 Nippon Denso window motor power this bot and its manipulator. What are the uses of them?
(PS, this bot has nothing to do with my previous postings, seperate assemblies, seperate robot)