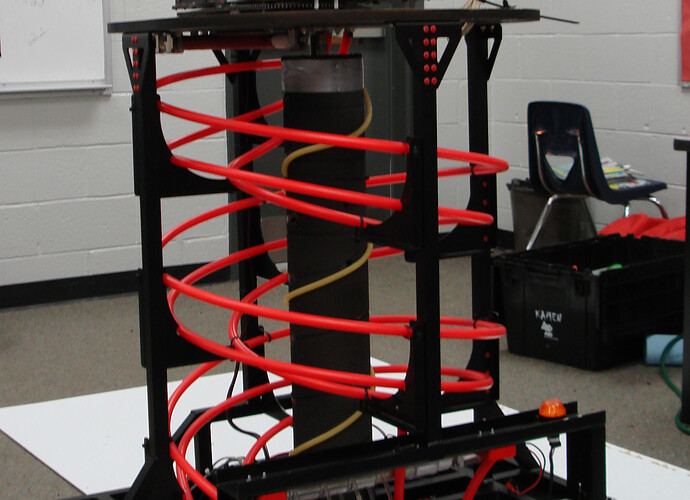 This is our robot as we are shipping it. All we have to add are our decorations and possibly 2 ducted fans.
We can hold around 15 balls. The shooter can rotate as well as adjust the distance of the shot without decreasing velocity. We can empty our helix in 3 seconds or slightly less. We will hopefully have a full tracking code working by our regional.
I will try to take some video of our practice bot soon. Good luck to everyone and let me know what you think.