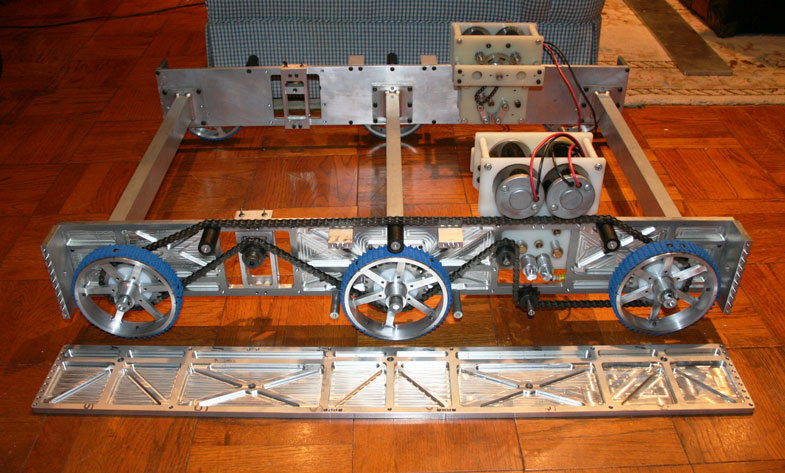 Here it is… Almost done.
The overall mounting for the 4-speed is kind of ugly, mainly because the mount was designed for the AndyMark Gen 3s and the 4-speed had to be changed to match.
It should be finished this weekend. I can't take credit for any recent work, that was all done by a father and son on the team (our machinist); Unclewaldo and Borisdamole are their CD names.