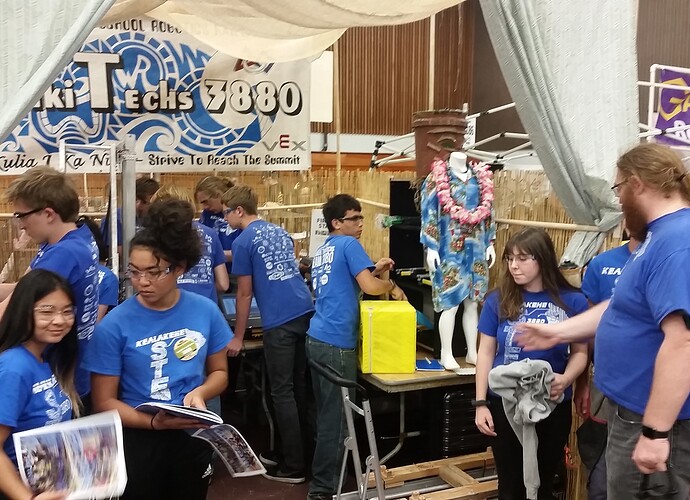 Tiki Techs 2018 Pit.
This is our flight ready pit.
Made from PVC that has been stained to resemble bamboo. The pinned PVC joints and straight sections allow multiple size configurations and is strong enough to hold team banners and white boards without issue. The reed skirting and torches help give it that Hawaiian tiki hut feel. This is our second mobile PVC pit and they travel very well. Let alone repairs are always a hardware store away.