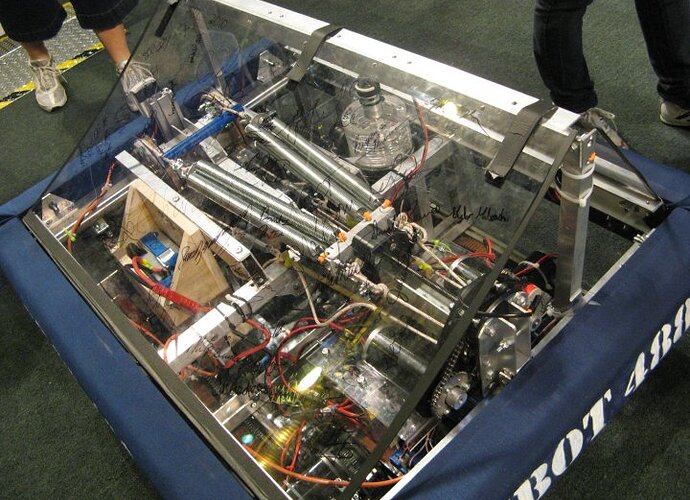 This is a peak into the top of our robot. I'll try to find a better picture that also shows the front end rollers and vacuum device.
We heavily modified most major systems between the Autodesk Oregon Regional and our win at this weekend's Microsoft Seattle Regional and succeeded in making them all better.
I think our kicker energy storage mechanism and rollers are unique among all FRC robots this season.