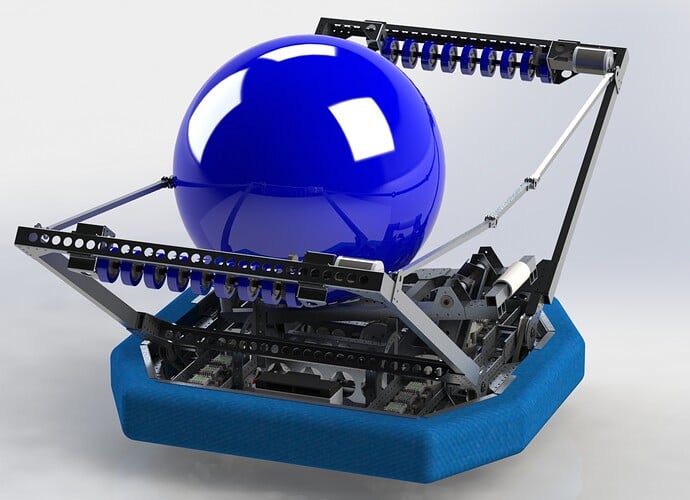 The model isn't quite done yet, but it's pretty close.
This is a rendering of our robot for the 2014 game. We have about half of one real robot assembled so far, but I've been too busy at meetings to take pictures or video. Maybe this week.
Remaining work includes firming up the catcher side walls and deployment. We have to work through some interferences with the catapult.
We'll also redo the catapult arm to allow for the use of bungee rather than surgical tubing, as the bungee abrades less easily and is more consistent over time.
I haven't yet modeled a soft eject, but there's space below the catapult for it. It'll pop the ball out of the robot gently for simple passes.