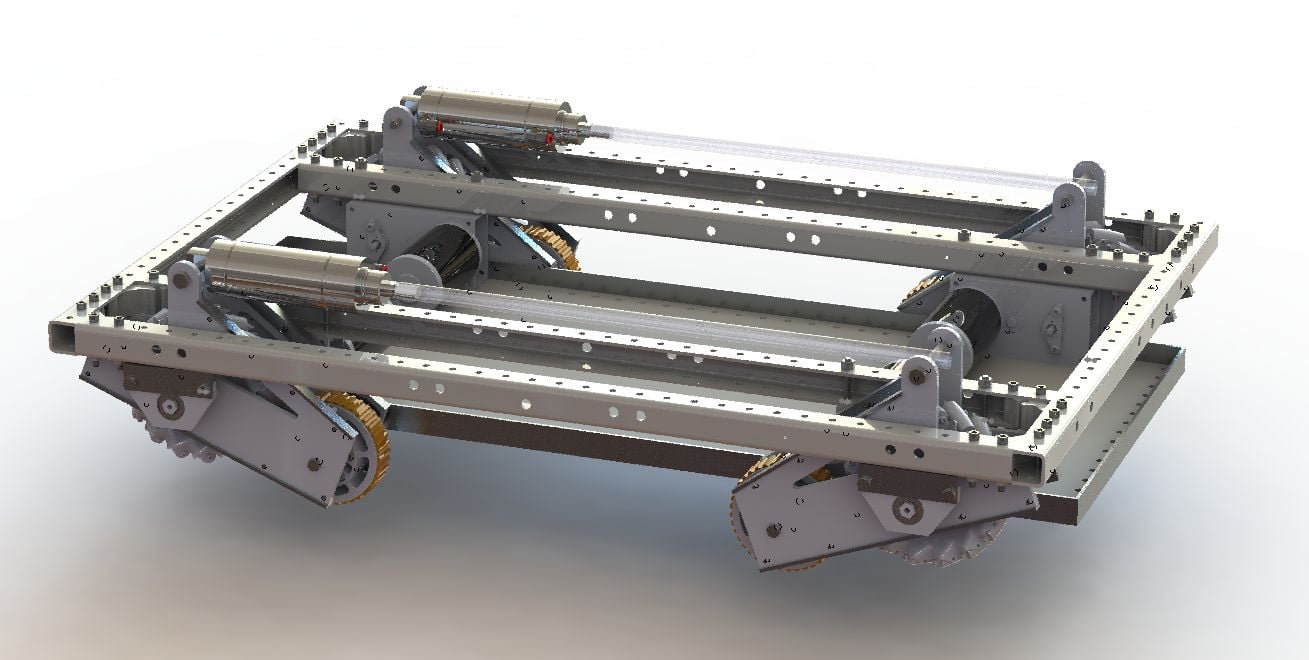 We used an "octocanum" drive in 2011 and really liked what it offered to our drivers. We implemented mecanum drive better than most of what I've seen on the field and made good use of the traction wheels to get ourselves through or out of situations that the mecanum wheels couldn't.
The system, because we didn't so much as think about something like it before kickoff, was heavy, expensive and labor-intensive. I am trying to minimize those things in this version by using as many COTS parts as possible and minimizing machining work.
Ask questions and I'll answer them.