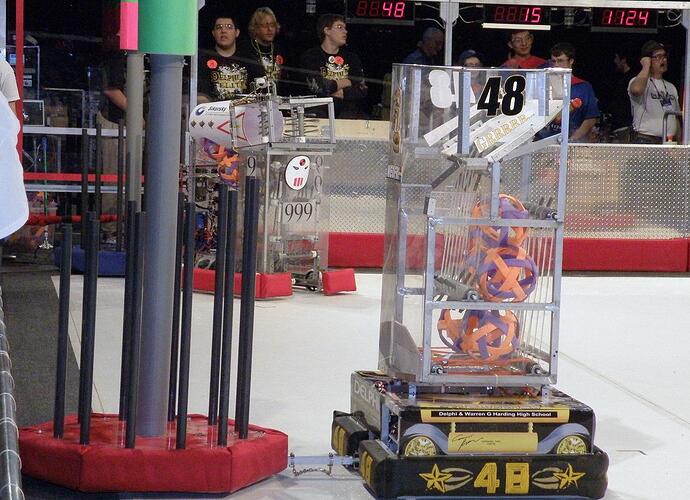 Team 48's robot xtremachen12 waits for a match to begin at the Connecticut Regional.
I wanted to post a fresh pic to show that we do, in fact, collect moon rocks from the floor now - see the diagonal orange belts under the hopper? We load through the hopper floor. Our human re-loading efficiency also improved quite a bit in CT - 48's ranking score was thankful for this.

Astute observers may note 2 interesting things about this picture, both related to the same individual…
See you all in Atlanta - best of luck to all competitors!
And lest I be labeled a hypocrite - this photo is courtesy of Bob Jadloski.