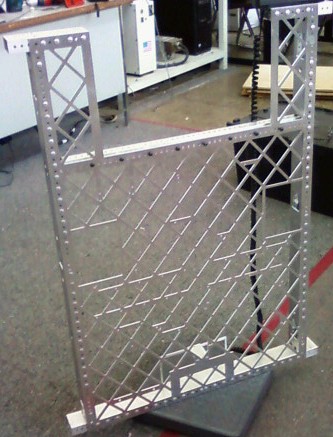 Welding is a resource our team had in short supply last year, so we our 2011 prototype completely eliminates welding. We also took efforts to utilize resources we have better to reduce machine and assembly time. Can't say for sure how much time we've saved yet, but we've certainly shaved a great deal of time off of last years drivetrain.
Being able to run an aluminum bellypan was crucial to this (in our opinion), our waterjet sponsor int he past was unwilling to commit so much runtime (so we ran solid garolite in its place). They are now willing to do so, and it turned out great!
It's rigidity is comparable to that of the welded frames we've made (by feel, no real testing done yet).