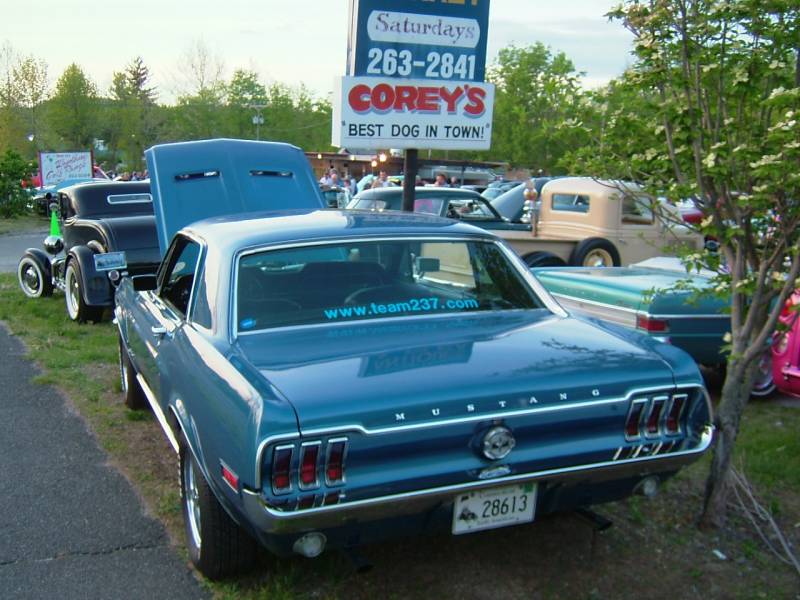 This is a picture I took at a local cruise tonight. Back in February I uploaded a pic of the Team 237 decal for our website I put on the rear window. It seems to work so far! I had several people ask me what "
team237.com
" was for. I explained to them what the team and FIRST was about and of course they thought it was Battle Bots but I think I got the idea through to them. So far this has been a good way to attract attention not only to our team but also FIRST.
I should also note that this cruise at Corey's is actually in Team 38's home territory. I did let the people know that 237 isn't the only local team. I mentioned to them about teams 38 and 716.
Now all I need to do is find a small FIRST logo to add to the bottom of the rear window.