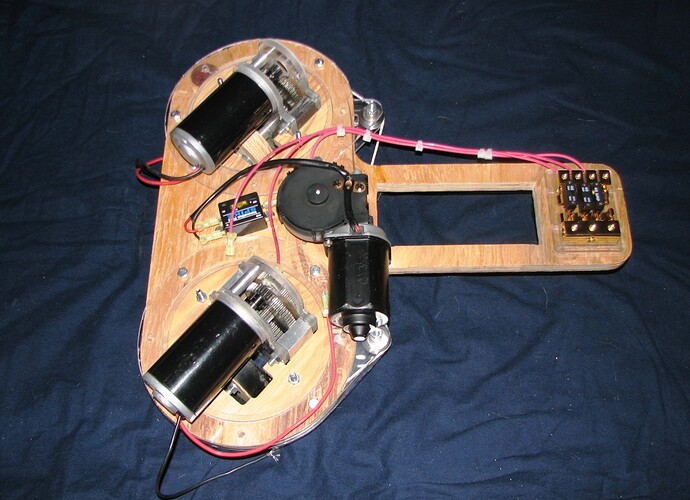 One of my summer projects. This is something that I have wanted to make for a while and since we had some extra pieces lying around that were never going to be used I decided to make one.
The gears are from two 2005 kit gearboxes which were at one point on the bot but got taken off. The modules are turned by the van door motor using nylon cord. I'm a little afraid that the motor is going to snap the cord but so far the plywood has been splinting instead. The modules take a little bit too much force to turn but so far it has worked with a little tweaking. I'm eventually going to make delrin rings to better hold the modules in place because there is about a 1/4 inch of extra space (I think this is the main reason they are binding).
Well what do you think?