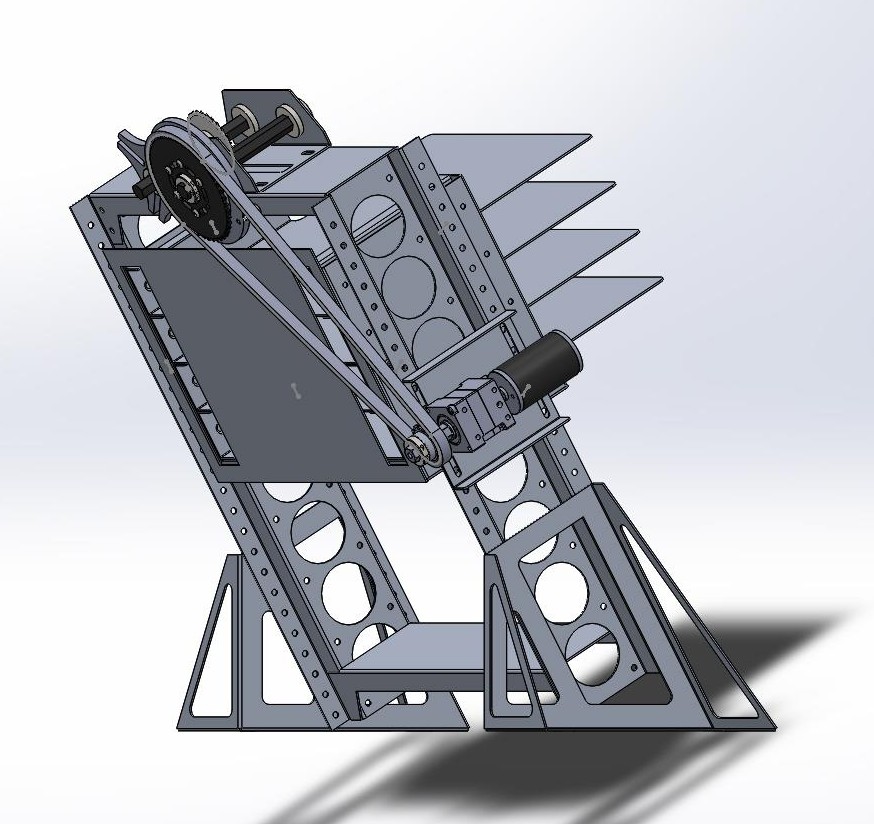 This CAD model is a few weeks old and we're not using this design any longer, so I thought it might be fun/useful to throw it up here on CD and share it with people.
Because the discs take up a tremendous amount of the area of a robot, we thought that storing them vertically might afford us more room for other mechanisms. We designed this elevator to store four discs and load them into the back end of our shooting system. The discs are spaced 1.75" apart and there is a custom-designed geneva mechanism at the top that indexes the elevator car 1.75" per turn of the mechanism.
I can go into more specifics if people are interested and maybe post a closer look at the geneva model, too.