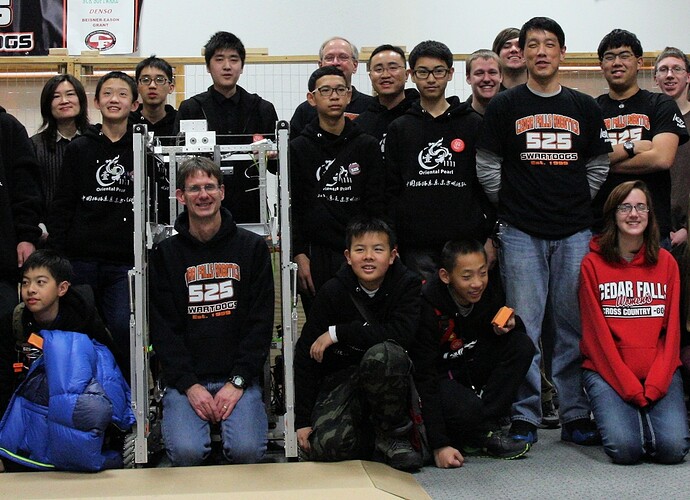 An FTC team from China visited our shop yesterday. They were in town for an FTC event.
Some of their luggage got lost on the way - including their robot. They spent 6 hours and built a new robot from donated parts. They won the PTC design award and performed well enough to qualify for the Iowa FTC state tournament in two weeks.
They will be going to the FRC event in Duluth and have some other stops to make and then they'll be back in Iowa for the FTC state event.
(That's our team leader sitting inside our 2015 practice bot. Yes, for the first time ever we have a practice bot.)