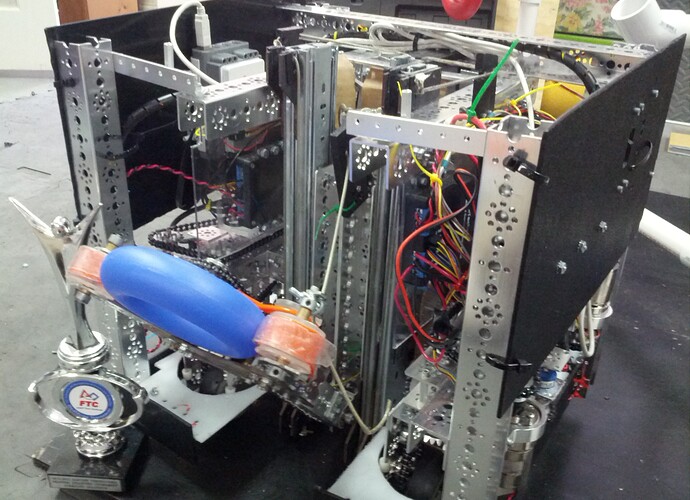 This is FTC 4977's 2012-2013 Ring It Up robot.
The trophy beside the robot is for being on the finalist alliance at the Eastern PA Qualifying Tournament. ( Our first event of the season! )
Lift/Manipulator: The manipulator is a roller claw that picks up off the ground, and moves up on a cascade lift.
Drive: The drivetrain is a 4 wheel swerve, with the left and right sides chained separately.
We feel this was a good start for us, and we're working on some modifications to be better at our next event.