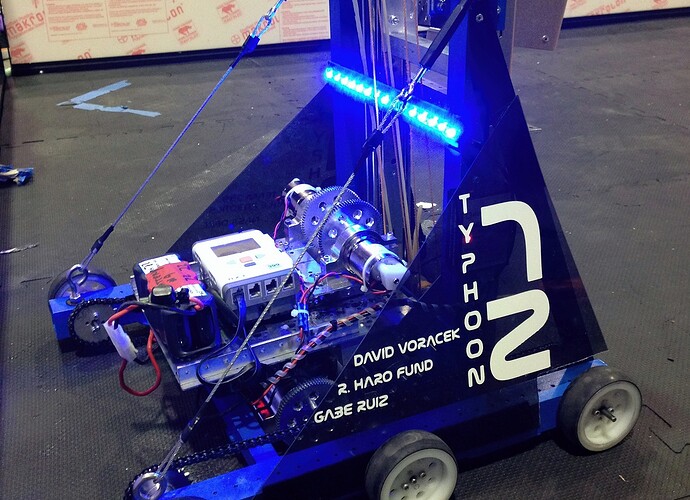 This is FTC 72's 2012/2013 entry for Ring it Up, Typhoon. FTC 72 is composed of students and mentors from Team 399.
Drive: 6WD WCD 2.5fps (theoretical). The robot has a .5:1 gear reduction on 2 motors per side using the FTC motors.
Elevator: McMaster drawer slides with a 48" max reach. Can reach bottom to top elevation in 1.7 seconds. Uses a passive manipulator to grab the rings.
Be sure to visit our Facebook page to see more pictures:
http://www.facebook.com/pages/FTC-72/181511291859056