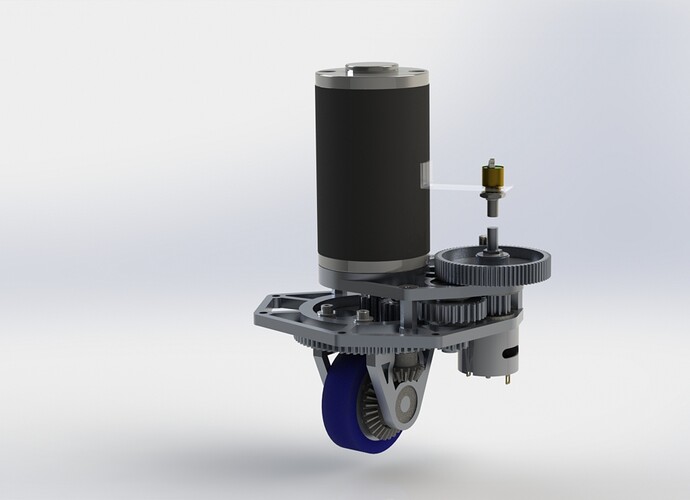 A swerve drive similar to 1323's this year, only using a delrin-groove bearing instead of a Silverthin or other large bearing.
Weighs 5.3lbs, but it could be made lighter by using a thinner top plate.
Geared for 17.7fps with a 2.5" wheel. The wheel is 3 1.9" diameter 1/4" thick waterjetted a mill-finished plates sandwiched together with 0.3" thick blue nitrile tread on it. Currently the design depends on locktiting and/or pressing the wheel to the bevel gear hub (0.35" wide) instead of using positive engagement like a key to save on machining. Before using this in competition we would do some torque tests on it. It's possible to instead convert the gear hub to a D-style shaft, key it, or set screw the wheel to it.
CAD files are available in the 115 GrabCAD cad release (as soon as I update it). PM me for a .stp (STEP) file.