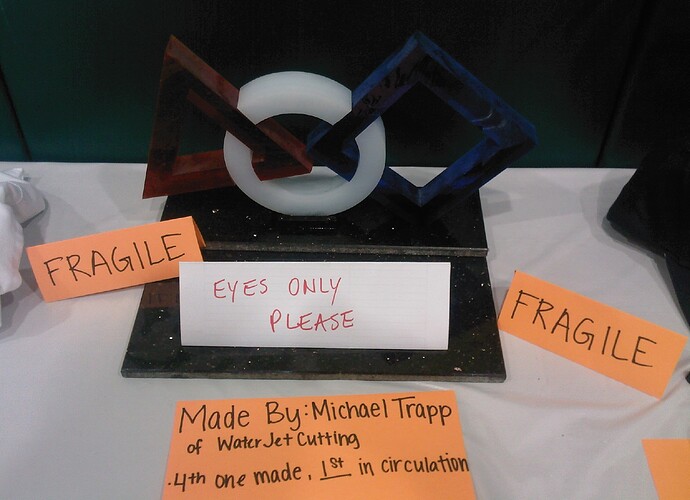 One of the silent auction prizes at IRI, & the coolest prize there in my opinion.
It's pretty amazing what a waterjet can do to 1" thick glass.
I believe when everything was done, this one prize alone raised about $150.
Wish that winner was me, but maybe next year!